Android is a mobile operating system developed by Google. It is based on Linux, which is based on Unix. Android uses Java as its primary programming language for application development.
Fun fact: Android has the same base as Mac OS X.
Check your Android version by doing the following:
Press your phones Menu button.
Select System Settings.
Scroll down.
Find the About Phone option.
Check the number under Android Version.
The three numbers that are there will be your Android version.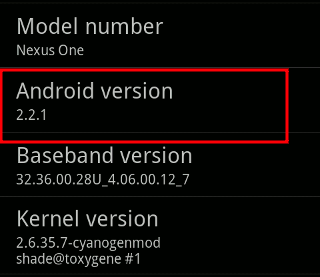 Keep in mind that you can update your Android version. Simply keep an eye out for an "Update Available" prompt from your phone.
Sometimes you can also install custom ROMs (versions and remixes of Android). These are not that supported by phone manufacturers, thus we would not recommend going after this. Unless, of course, you are a tech savvy person and you know what you are up to!